Employers Must Comply with COVID-19 Vaccine and Testing Mandate
On December 17th, the U.S. Court of Appeals for the 6th Circuit ruled in favor of the Biden administration's COVID-19 vaccine and testing mandate for employers with 100 or more workers. Thus, the emergency temporary standard (ETS) from the Occupational Safety and Health Administration (OSHA) will now go into effect. As of yet, there is no indication of when the Supreme Court will take up the case, but requests have been made. It is important for employers to work towards being in compliance to avoid federal fines. Fines for employers range from nearly $14,000 per violation up to almost $140,000 for willfully failing to comply with the mandate or a repeat violation.
COMPLIANCE DATES AND FINES:
The U.S. Labor Department said in a statement on December 18th that "to provide employers with sufficient time to come into compliance" with the ETS, business citations would not be issued for any infraction before January 10. Employers are subject to requirements for reporting and recordkeeping. Citations regarding the testing component will not be issued before February 9th "so long as an employer is exercising reasonable, good faith efforts to come into compliance with the standard. OSHA will work closely with the regulated community to provide compliance assistance."
INDIANA LEGISLATURE:
The Indiana legislature heard testimony again on December 16th on House Bill 1001 regarding employers mandating COVID-19 vaccines. Despite facts being presented that COVID-19 vaccination is highly effective at preventing hospitalizations, intensive care unit use, ventilator use, and death, many legislators remain poised to limit employers' enforcement. Additionally, two other state bills on this topic have been filed ahead of the legislative session which begins on January 4th, namely Senate Bill 30 and Senate Bill 31.
WHERE WE ARE TODAY:
Indiana has the unfortunate title of being the most unsafe state per yesterday's Indy Star.
Indiana has the 6th highest COVID-19 death rate in the country.
Unvaccinated people are 14 times more likely to die than vaccinated people.
Indiana only has 52% of population fully vaccinated.
Indiana hospitals are over capacity with IU Health using the National Guard to assist.
Doctors and nurses are burnt out and need support.
As of December 16, 2021, nearly 18,000 Hoosiers have died because of COVID-19.
COVID-19 cases are predicted to get much worse over the next month.
Numerous national sports, colleges, and conferences have recently cancelled events.
BOTTOM LINE
For Hoosiers, businesses, and our economy to thrive, we all need to do everything we can to keep everyone safe and healthy. I hope to see everyone in the New Year.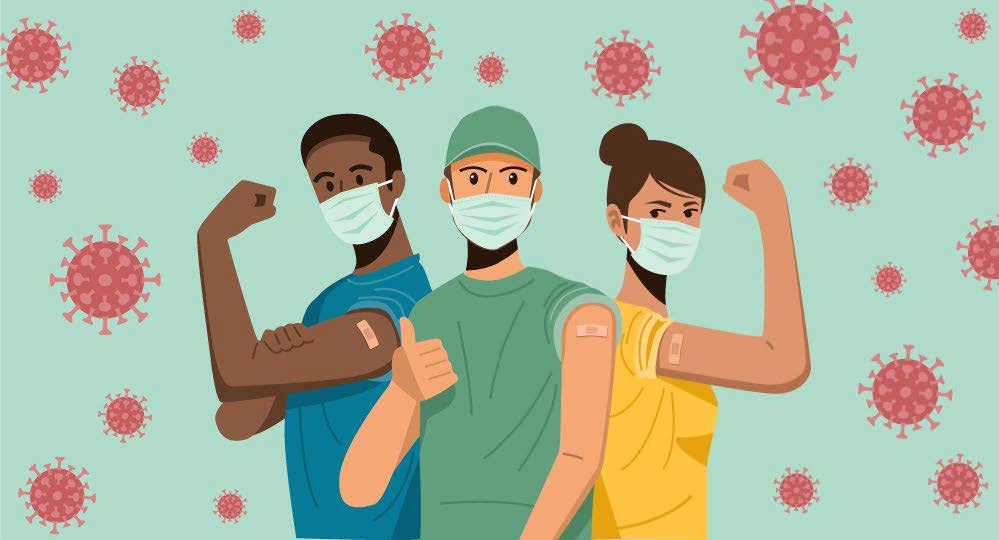 Do you have a suggestion or contribution for our next newsletter? Contact us.