Forum Friends, I hope you each had a restful and wonderful Thanksgiving! Thank you for another year of thoughtful meetings and conversations.
In this newsletter we share: how to enroll in RAND 5.0, Forum news, Mental Health Access Initiative, policy updates, and articles I thought you may find of interest.
Best,
Gloria Sachdev
President and CEO, Employers' Forum of Indiana
Welcome to our newest Forum members: Apex Benefits & Central Noble Schools!

Apex is a team of professionals dedicated to helping employers create cultures of health and cost savings. Apex is Indiana's largest employee benefits-focused advisory firm. Click their logo below or visit apexbg.com to learn more.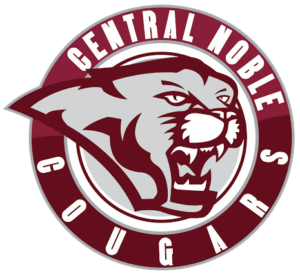 Central Noble Community School Corporation's mission is to provide a safe learning environment that facilitates student learning while promoting skills for future success. Click their logo or visit centralnoble.k12.in.us to learn more.
Enroll in RAND 5.0

Enrollment is Open for the 5th RAND Hospital Price Transparency Study

If you participated in the previous RAND Hospital Price Transparency study or are a new employer, health plan, business coalition, all-payer-claims database, or organization that has employer hospital claims and is interested in enrolling, please complete the form at the link below.
Inside the Forum

Mark Your Calendar – 2023 Forum Meeting Schedule

Mark your calendar for these upcoming All-Stakeholder meetings! Details including agenda items will be distributed prior to each meeting.

January 26, 2023, at 11:30am (EST) | Indiana Landmarks Center
April 12, 2023, at Noon (EST) | Indiana Landmarks Center
August 24, 2023 | Time & location TBD
November 2, 2023 | Time & location TBD

---

Employers' Forum of Indiana Membership—Join or Renew for 2023

Existing Forum member? Invoices for 2023 Forum membership were recently sent out. If you did not receive an invoice or have any questions, please email Sara Otte at sara@employersforumindiana.org.

Know someone who may be interested in becoming a new member? The Forum welcomes organizations who are eager to actively engage and collaborate. We offer three levels of membership in the Forum: Employer Membership for companies who employ Hoosiers, Stakeholder Membership for local healthcare players, and Affiliate Membership for interested parties without a primary healthcare stake in Indiana. Learn how to join and about benefits of Forum membership!

---

AMPATH Global Update

Thank you to everyone who joined the Forum in donating to AMPATH for their pilot program, Busia Universal Health Coverage (UHC)! Hear from AMPATH as they reflect on the beginning of the partnership, welcome new partners, and look forward. Video was created and shown at the 2022 AMPATH Global Gathering. Watch the video.

---

Forum Members, Eskenazi Health and Cummins Supporting Positive Change for those Facing Food Insecurity in Indiana

In a new initiative supported by Eskenazi Health and Cummins Inc., a former IndyGo bus could start a second life by the end of the year—distributing fresh food, providing nutrition education, and troubleshooting problems Indianapolis residents have applying for food stamps. Learn more about this important initiative.

---

Sage Transparency compares price, quality, and cost data for over 4,000 hospitals across the country and has been a massive success. Let us know how you would like to see Sage Transparency improved as we update it quarterly. The next update is scheduled for December 23rd and will include RAND 4.0 Ambulatory Surgery Center data.
Rebuilding Access to Mental Health Providers Initiative (RAMP)

Join the RAMP Initiative

During our November 3rd All-Stakeholder Meeting, Dr. Leslie Hulvershorn, Department Chair of Psychiatry at Indiana University School of Medicine, spoke to the group about the importance of increasing access to mental health providers, RAMP Initiative.

If you would like to learn more, EFI is meeting with Dr. Hulvershorn January 17th at 3pm via Zoom to discuss this in further detail and your participation is welcome. If interested, please email Sara Otte at sara@employersforumindiana.org.

Additional information about mental health access:
National Academy for State Health Policy (NASHP) Hospital Cost Tool

NASHP Hospital Cost Tool

On November 21, 2022, the NASHP Hospital Cost tool was updated to include Medicare cost report data for 2020 and 2021. You can use the tool here.
Policy Updates

Indiana Behavioral Health Commission: Final Report 2022

The Indiana Behavioral Health Commission was established in the 2020 legislative session, with a final report due to the General Assembly no later than October 1, 2022. As directed by the state Legislature, the Commission examined the functioning of Indiana's behavioral health system and is recommending significant changes to substantially improve the performance of that system. Read the full report.

---

Watch the Anthem and UnitedHealthcare Public Forums

After advocacy from many organizations, including EFI, annual public forums became mandatory in 2021 following the enactment of SEA 325. If you were unable to watch these public forums live, recordings are available to watch on-demand at the links below.

---

Letter to the Editor: Lowering Health Care Costs Should Be a Top Priority for Legislators This Coming Session

Hear from Brian Burton, President & CEO of the Indiana Manufacturers Association, on why lowering health care costs in Indiana should be a top priority for legislators. Read the full article.
In the News

EFI in the News

…..find more articles in the Media Coverage section of the Forum website.

Employers & Insurers:

---

Hospitals

---

Pharma

---

Providers

---

Other
Do you have a suggestion or contribution for our next newsletter? Contact us.