Howdy Forum Friends!
In this newsletter we share: how to enroll in RAND 5.0, Forum news, state legislative policy updates, results from a healthcare affordability survey, and articles I thought you may find of interest.
Best,
Gloria Sachdev
President and CEO, Employers' Forum of Indiana
Enroll in RAND 5.0

Enroll Now: 5th RAND Hospital Price Transparency Study

We're still accepting participants in RAND 5.0! If you participated in a prior year's study or are a new employer, health plan, business coalition, all-payer-claims database, or organization that has employer hospital claims, please enroll by following the link below. We have master data use agreements with Anthem, UnitedHealthcare, and other plans to streamline employer data transfer to RAND. After filling out the link below, a RAND project manager will reach out with instructions. It is that easy!
Inside the Forum

Op-Ed: Now is the Time for Action on Healthcare Prices (IBJ)

Hear from Gloria Sachdev, President and CEO of the Employers' Forum of Indiana, about what kind of public action is needed to bring down Indiana's out-of-control hospital prices. Read the full article in the IBJ.

Mark Your Calendar – 2023 Forum Meeting Schedule

Mark your calendar for these upcoming All-Stakeholder meetings! Details including agenda items will be distributed prior to each meeting.

April 12, 2023, at Noon (EST) | Indiana Landmarks Center
August 24, 2023 | Time & location TBD
November 2, 2023 | Time & location TBD

---

New Resource: RAND Hospital Price Transparency Studies Overview and National Recognition

Download this new resource, created by the Forum and RAND, that provides an overview of all four RAND Hospital Price Transparency Studies and compiles a list of government organizations, policy organizations, and academic researchers that have analyzed the data and/or cited these studies in their own reports.

---

Sage Transparency compares price, quality, and cost data for hospitals and ASCs across the US. We are excited to share that since Sage Transparency's launch in May 2022, there have been over 25,000 user sessions.
Indiana Consumer Healthcare Affordability Survey Results

A survey of 1,249 Indiana adults conducted by Altarum from October 6 – 11, 2022, found that:

Nearly 3 in 4 (72%) respondents agreed or strongly agreed that "the system needs to change."
Over 3 in 5 (63%) experienced at least one healthcare affordability burden in the past year.
More than 4 in 5 (83%) worry about affording healthcare in the future.

Review the results in these briefs compiled by Altarum:
State Legislative Policy Updates Supported by the Forum

Senate approves doctor non-compete ban

The Indiana Senate on February 7 overwhelmingly passed a ban on physician non-compete agreements, a top Senate GOP priority and one of several bills meant to lower the cost of health care. Thank you to Dr. Ron Piniecki, cofounder of WellBridge Surgical, for his leadership on SB7, banning physician non-competes. This bill needs continued support as it moves to the House of Representatives. Read the article in Indiana Capital Chronicle.

---

Lawmakers, hospitals in talks on legislation to lower hospital prices

Much attention has been focused on HB1004, legislation that appears to be a priority of Republican leadership in the Indiana House. This bill seeks to reform healthcare by increasing competition among hospitals and insurers and supporting independent physicians while placing guardrails on hospital prices. Read the full article in the Star Press.

---

Rowray bill to expand birth control access clears committee

HB1568, which passed out of the House and is now on its way to the Senate, allows pharmacists to prescribe and dispense oral contraceptives and contraceptive patches, increasing access to birth control. Read the full article in the Star Press.

---

2023 Indiana Legislative Health Policy Media Coverage

To keep up with current healthcare legislation in Indiana, we maintain a weekly slide deck. Enjoy!

I
In the News

EFI in the News

…..find more articles in the Media Coverage section of the Forum website.

Employers & Insurers:

---

Hospitals

---

Pharmacy

---

Providers

---

Other Healthcare News

Over 700,000 Hoosiers want to quit tobacco. Quit Now Indiana can help Hoosiers quit. Call 1-800-Quit-Now to get started.
---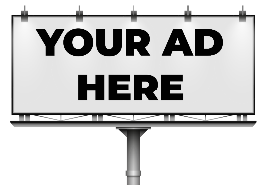 Advertising Opportunity
Is your organization looking for ways to reach like-minded professionals? Consider advertising in an upcoming issue of The Employers' Voice! Inquire at sara@employersforumindiana.org.
Do you have a suggestion or contribution for our next newsletter? Contact us.