Hello Forum Friends,
Happy last day of the Indiana Legislative Session! Meaningful legislation that the Forum strongly supported crossed the finish line early this morning. It was a huge team effort and thank you to all who helped. I am looking forward to some R&R… enjoy the newsletter!
Best,
Gloria Sachdev
President and CEO, Employers' Forum of Indiana
Policy: Federal and State Legislation

WE DID IT!

It's been a roller coater ride this legislative session, but last night, both chambers of the Indiana General Assembly passed landmark legislation to curtail Indiana's high healthcare prices and bring balance to our anti-competitive healthcare market. These bills, which include HEA 1004, SEA 7, and SEA 8, now head to Governor Holcomb's desk.

This is a huge step in the right direction for Indiana families and businesses. HEA 1004 prohibits our 5 largest hospital systems from charging unwarranted hospital facility fees for services provided off-campus, defined as greater than 250 yards away from a hospital. It also sets a 285% of Medicare commercial price benchmark for these hospital systems to be compared to. However, no penalties would be applied should they not meet this benchmark. Earlier, stronger language was included in this bill noting a 260% of Medicare benchmark with penalties. As these hospitals committed to lowering their prices to the national average, the state will be monitoring their prices and financials closely for accountability purposes. All good news!

There are several additional healthcare bills that crossed the finish line in the last 72 hours, and we'd like to make sure you understand them all. That's why on May 4 at 12:00 noon, our public affairs team from Hallowell consulting will be hosting an in-depth Zoom meeting going over the three bills mentioned above and more! Invites were sent out in early April. If you are a Forum Member and did not receive the invite, please email Sara Otte, sara@employersforumindiana.org.

We couldn't have done this without great data and the hard work of so many people. The Employers' Forum of Indiana would like to thank all of the following individuals and organizations who contributed to the effort to lower healthcare prices during this legislative session:

The Forum Policy Committee & all Forum members who educated legislators
Speaker Todd Huston and President Pro Tem. Rodric Bray, legislative leadership
Representative Donna Schaibley, author of HEA 1004
Senator Ed Charbonneau, author of SEA 7
Senator Justin Busch, author of SEA 8
Chris Whaley, economist at RAND Corporation
Marilyn Bartlett, forensic accountant at the National Academy for State Health Policy
David Kelleher, principle of Healthcare Options Inc. & board member of the Employers' Forum of Indiana
Hoosiers for Affordable Healthcare
Indiana Manufacturers Association

---

Indiana Hospital Pricing Measure Could Cut Bills by Half

On April 20th Gloria Sachdev spoke with reporters from WISH-TV to discuss the importance of addressing hospitals pricing in the 2023 Indiana Legislative Session. Watch the clip and read the article here.

---

Hospitals Put on Defense Over Site-Neutral Payments

Momentum is building in Congress to address the way hospitals charge more for the same services private doctors deliver in their offices — a sign of broader lawmaker frustration with the industry. Read the full story here.

---

2023 Indiana Legislative Health Policy Media Coverage

To keep up with current healthcare legislation in Indiana, we maintain a weekly slide deck. Enjoy!
Inside the Forum

May 4, 2023 – 2023 IN Legislative Session Health Policy Overview

We are excited to invite Forum Members to our May 4th Indiana Legislative Session Health Policy Overview via Zoom from 12:00 – 12:45pm ET. Invitations were sent in early April, to Forum members only. If you are a Forum member and did not receive an invite or would like to join this meeting virtually, please reach out to Sara Otte at sara@employersforumindiana.org.

Mark your calendar for these upcoming Forum Member All-Stakeholder meetings! Details, including agenda items, will be distributed prior to each meeting.

August 31, 2023 | Time & location TBD
November 2, 2023 | Time & location TBD
Enroll in RAND 5.0

Enroll Now: 5th RAND Hospital Price Transparency Study

We're still accepting participants in RAND 5.0! After filling out the link below, a RAND project manager will reach out with instructions. It is that easy!
Member Spotlight

John Patterson

Senior Manager of Human Resources, Haynes International

What aspect of your current position do you enjoy the most?

I would have to say the collaboration is what I most enjoy about my role, working towards something big with a team to achieve a common goal. Every day at work is an opportunity I have to contribute to the growth and success of the company, but not without having a total team, and this is what makes my day. Yes, there are times when we all can be put to the test, but in the end, it brings great satisfaction knowing that I have done my best to improve something or create something great.

If there was a way to fix an issue in Healthcare in 1 day, what issue would you choose? Why?

The issue I would choose would be the continued rising cost of health care. I hear all too often about the associated cost of health care, not only from an employer's standpoint, but families as well. We as an employer are continuously attempting to find ways to maintain or reduce our cost. This alone is a full time job, but no one person can do it, therefore, it takes a strong and dedicated team.

From a family standpoint, it can be a strain on one's financials' especially with some of the high deductible programs that are within companies. I realize these companies have a business to operate, but there has to be a better solution. We know that the cost of health care changes people's behavior, with many forgoing seeing a doctor when they feel sick or avoiding preventive health visits entirely. We also know that some families can't afford necessary prescriptions and may skip doses or otherwise not take medication as prescribed. Each of these behaviors can lead to serious health issues, increasing the cost of care going forward. In my opinion, this is not affordable health care.

What is your favorite summer activity?

Large family gatherings and enjoying a great summer day with food, drink and yard games. I really enjoy the laughter that is heard, the discussions that takes place and the time spent as a family. I enjoy watching how engaged the parents become with their children. Smiles and laughter can be contagious, and it is all worth it.
Indiana All Payer Claims Database (APCD)

Submitter Information and Deadlines for the Indiana APCD

The brand new Indiana APCD is now collecting data! It aggregates eligibility data, medical claims, pharmacy prescription drug claims, non-fee-for-service information, and health care provider data.

The purpose of the Indiana APCD is to:

Identify healthcare needs and inform healthcare policy
Compare costs between various treatment settings and approaches
Provide information to consumers and purchasers
Improve the quality and affordability of patient healthcare and healthcare coverage

To Learn More Visit:
In the News

EFI in the News

…..find more articles in the Media Coverage section of the Forum website.

Employers & Insurers:

---

Hospitals

---

Pharmacy

---

Other Healthcare News
---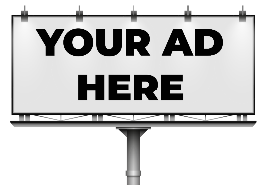 Advertising Opportunity
Is your organization looking for ways to reach like-minded professionals? Consider advertising in an upcoming issue of The Employers' Voice! Inquire at sara@employersforumindiana.org.
Do you have a suggestion or contribution for our next newsletter? Contact us.