Hello Forum Friends,
I am excited to bring you this May Issue of The Employers' Voice. Over the last month, we've seen sweeping changes made to Indiana law. Below we have linked our legislative summary report along with additional articles and items of interest.
Enjoy, and have a great holiday weekend!
Gloria Sachdev
President and CEO, Employers' Forum of Indiana
Policy: State Legislation

2023 Indiana Legislative Healthcare Summary

The 2023 Legislative Session wrapped during the early morning hours of Friday, April 28, at 2:46 am, just 2 days earlier than the statutory deadline for a long session.

The budget session began on Monday, January 9th and had a pace unlike many others. A total of 673 bills were introduced in the House and 138 will become law – a passing percentage of 21%. A total of 489 bills were introduced in the Senate and 114 will become law – a passing percentage of 23%. All bills have now been signed by the leaders in each chamber and the Governor.

This final legislative report will summarize EFI's priority pieces of legislation.

---

Indiana Lawmakers Pledged to Force Hospitals to Lower Prices. The results are Mixed.

After threatening to take steps to curb Indiana's health care costs, considered among the highest in the nation, state legislators ended the 2023 session with mixed results. Read the full article from IndyStar here.

---

Thank You Eskenazi Health for Taking the Lead on Non-Competes!

Eskenazi Medical Group goes further than the new 2023 law by removing physician non-compete agreement language in ALL physician contracts (including specialists) beginning 7-1-23. See the announcement letter here. For additional information, read this article from Indiana Public Media.

---

2023 Indiana Legislative Health Policy Media Coverage

To keep up with current healthcare legislation in Indiana, we maintain a weekly slide deck. Enjoy!
Enroll in RAND 5.0

Enroll Now: 5th RAND Hospital Price Transparency Study

We're still accepting participants in RAND 5.0. After filling out the link below, a RAND project manager will reach out with instructions. It is that easy!
National Cancer Treatment Alliance (NCTA) & Community Oncology Alliance (COA) Webinar

Join the NCTA and COA on Wednesday June 7th from 2-3pm ET to hear Policy experts give updates on the latest legislation advancing in Congress and statehouses, including pharmacy benefit manager (PBM) reforms, hospital markups and price transparency, the impact of the Inflation Reduction Act (IRA), and more. Attendees will also hear the latest from NCTA. Register for the webinar here.

Speakers:

Robert Baird, RN, MSA, President, NCTA
Ted Okon, Executive Director, COA and CEO and Chairman of NCTA
Nicolas Ferreyros, Managing Director of Policy, Advocacy, and Communications, COA
James Lee, Senior Manager, State Regulation and Policy, COA
In the News

EFI in the News

…..find more articles in the Media Coverage section of the Forum website.

Employers

---

Hospitals

---

Provider & Insurance

Pharmacy

---

Other Healthcare News
---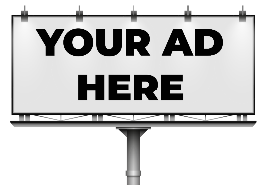 Advertising Opportunity
Is your organization looking for ways to reach like-minded professionals? Consider advertising in an upcoming issue of The Employers' Voice! Inquire at sara@employersforumindiana.org.
Do you have a suggestion or contribution for our next newsletter? Contact us.