Hello Forum Friends,
Hope everyone gets a chance to take some time off this Summer! I had a wonderful family European vacation. Since being back, a highlight has been testifying at a U.S. Congressional hearing on healthcare price transparency and competition. I am hoping Congress can get meaningful legislation across the finish line by December. More on this below.
Enjoy the newsletter!
Gloria Sachdev
President and CEO, Employers' Forum of Indiana
Welcome to our newest Forum member: Conncer Insurance!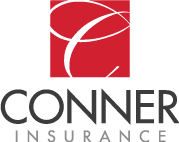 "At Conner Insurance, our mission is to build relationships, solve problems, serve people, and pursue excellence. "
Upcoming All-Stakeholder Meetings

Mark your calendar for these upcoming Forum Member All-Stakeholder meetings! Details, including agenda items, will be distributed prior to each meeting.

August 31, 2023
November 2, 2023
Policy: Federal and State Legislation

June 2023 Federal Hearing on Competition and Transparency: The Pathway Forward for a Stronger Health Care Market

On June 21st Gloria Sachdev was invited as a subject matter expert to testify to the U.S. House Education and the Workforce Committee – the HELP Subcommittee to discuss solutions to reduce the price of healthcare for American employers, workers, and their families. All testimony can be found at this link and you can watch the recording here. See below for additional coverage of the hearing and more.

---

Policy Presentations

---

In June, Gloria Sachdev was invited to give two presentations regarding policy ideas to advance healthcare price transparency and affordability. These are listed below.

June 9th: Johns Hopkins Bloomberg School of Public Health
June 29th: National Alliance of Healthcare Purchaser Coalitions

State Policy Win Snapshot: Indiana Takes a Step Forward on Site-Neutral Payments

Indiana patients will receive more protection from higher medical bills and hidden fees under a new bipartisan law. Read the full article from Arnold Ventures here.

---

Beware of Added Restraints on Indiana Physician Noncompete Agreements

Effective July 1, 2023, an amended law goes into effect that places further restraints on Indiana physician noncompete agreements. These restraints are in addition to those that were put into effect on July 1, 2020, and retroactively impact agreements entered into after July 1, 2020. Health care providers will need to become familiar with these additional changes and adjust their physician noncompete agreements (or any agreements containing noncompete language, such as employment agreements) and their enforcement efforts accordingly. Read the Ice Miller summary of the law here.

---

Federal Judge Blocks Much of Indiana's Ban on Gender-Affirming Care for Minors

A federal judge issued an order Friday stopping an Indiana ban on puberty blockers and hormones for transgender minors from taking effect as scheduled July 1. Read more here.
Georgetown University: Center on Health Insurance Reforms

State Employee Health Plans and Cost Containment Initiatives (2022)

Georgetown University's Center on Health Insurance Reforms fielded a survey between October 17 and December 16, 2022 to collect data on State Employee Health Plan organizational structure and benefits. The survey asked SEHP administrators to identify the primary cost drivers for their plans, any cost containment initiatives implemented in the last three years, barriers to implementation of those initiatives, and any documented cost savings resulting from those initiatives. Learn more
In the News

Employers:

---

Hospitals

---

Insurers

---

Providers & Physicians

---

Pharmacy

---

Other Healthcare News
---
Do you have a suggestion or contribution for our next newsletter? Contact us.