Hello Forum Friends,
It is wonderful to see spring flowers in bloom but like my bracket, they have taken a beating… We are excited to bring you this month's issue of The Employers' Voice and look forward to seeing you on April 12th at the next All-Stakeholder Meeting. Information about this as well as other updates, are provided below. Happy reading!
Best,
Gloria Sachdev
President and CEO, Employers' Forum of Indiana
Welcome to our new Forum Members!
Cameron Memorial Community Hospital independent, not-for-profit, hospital offering health and wellness services to our community of Steuben County, Indiana, and beyond to northeast Indiana, northwest Ohio and southern Michigan.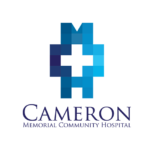 Danzer is a hardwood company with approximately 1,600 employees. Danzer owns and manages forests for future generations and produces sliced veneer, lumber and innovative value-added wood products for decorative applications in high-quality furniture, automobiles, and interior architecture.
PatientMD is a mobile platform for information sharing and healthcare services. PatientMD digital tools allow patients to receive cost-effective healthcare services from their doctors.

Enroll in RAND 5.0

Enroll Now: 5th RAND Hospital Price Transparency Study

We're still accepting participants in RAND 5.0! If you participated in a prior year's study or are a new employer, health plan, business coalition, all-payer-claims database, or organization that has employer hospital claims, please enroll by following the link below. We have master data use agreements with Anthem, UnitedHealthcare, and other plans to streamline employer data transfer to RAND. After filling out the link below, a RAND project manager will reach out with instructions. It is that easy!
Inside the Forum

April 12, 2023 All-Stakeholder Meeting

We are excited to invite Forum Members to our All-Stakeholder Meeting on April 12, 2023 at the Indiana Landmarks Center from 11:30am – 3:00pm ET. Our agenda can be found here. Invitations were sent in mid March, to Forum members only. If you are a Forum member and did not receive an invite or would like to join this meeting virtually, please reach out to Sara Otte at sara@employersforumindiana.org.

Mark your calendar for these upcoming All-Stakeholder meetings! Details including agenda items will be distributed prior to each meeting.

August 24, 2023 | Time & location TBD
November 2, 2023 | Time & location TBD

---

New Analysis: Approximate Savings from Lowering Indiana Not-for-Profit Commercial Hospital Facility Prices

On March 22nd, EFI released a new report showing that Indiana workers and employers paid more than $2 billion more on employee hospital care in 2020 than they would have if Indiana's market had hospital prices at the national average. Of the $2 billion potential savings, $1.6 billion would have come from thirty hospitals that are owned by five non-profit health systems. The full analysis can be found here.

News Coverage:

---

Sage Transparency compares price, quality, and cost data for hospitals and ASCs across the US. We are excited to share that since Sage Transparency's launch in May 2022, there have been over 28,000 user sessions.
Member Spotlight

Jessica Lopez-Liggett

Regional Vice President of Sales, Anthem Indiana

Who or what inspired you to pursue the career you have today?

When reflecting on who or what inspired me to go into the healthcare insurance industry, I think back to my grandparents and their experiences with poor health and limited access to quality healthcare. Growing up, I watched them struggle to manage chronic health conditions with limited resources and access to preventative care.

My grandparents lived in a low-socioeconomic community where basic medical care was often out of reach due to financial barriers. I felt compelled to do something to make a difference after witnessing their struggles and seeing the impact access to healthcare had on the quality of their lives.

As I began to explore career options, I realized that working in health insurance could be a way to address some of the issues that my grandparents faced. By working to ensure people have access to preventative care through affordable health insurance, we can help individuals and families manage their health more effectively and prevent serious health issues from going undetected.

Working for Elevance Health has allowed me to be part of a larger effort to improve healthcare access and outcomes for individuals and communities that we serve. By leveraging my skills and expertise, I feel like I am making a tangible difference in the lives of others, and that is incredibly rewarding.

What is something that people might be surprised to find out about you?

When it comes to something surprising about me, many people are often surprised to learn how deeply passionate I am about fitness and health. In fact, I have competed in fitness competitions to push myself beyond my own limits and better understand the impact that fitness has on my body and mind. For me, fitness is not just a hobby or a way to stay in shape. It is a way of life that has taught me discipline, perseverance, and the importance of taking care of my physical and mental health. Competing has taught me to set ambitious goals for myself, persevere through physical and mental barriers, and sustain my focus and commitment, even when faced with adversity.

What has been your favorite project you have worked on in your career?

When it comes to my favorite project, I would highlight past volunteer work with the St. Louis Food Bank. As someone who is passionate about addressing the issue of food insecurity, I found the work to be deeply rewarding. I was able to contribute to the important effort of providing meals and supporting individuals and families in need. It was so rewarding to hear their stories about the positive impact the Food Bank had on the lives of individuals and families in St. Louis.

As a newcomer to the area, I am excited to learn and contribute to projects like Elevance Health's three-year, $2.45 million access to food initiative with Local Initiatives Support Corporation (LISC) in Northeast Indianapolis. I am committed to making a difference in Indiana, whether it's through volunteering, advocating, or simply connecting with others who are passionate about solving the issue of food insecurity for Hoosiers.
New Kaiser Family Foundation (KFF) Study
Medical Debt in America

Below are some key findings from the Urban Institute on Medical Debt. Data downloads are available at this link.

Indiana:

16% of the Indiana population has medical debt
Includes data for all 92 Indiana counties with ranges from 8% – 28%

National and Other States Percent of Population with Medical Debt:

National: 13%
Michigan: 13%
Illinois: 14%
Ohio: 15%
Kentucky: 17%

Additional information on Medical Debt:
Policy: Federal and State Legislation

Banning Noncompetes

The American College of Emergency Physicians submitted a letter to the FTC March 7, urging the federal agency to "finalize the regulation as proposed to help address the current anticompetitive conditions faced by many emergency physicians that limit their right to freely practice medicine in their communities." The FTC proposed a rule to ban employers from imposing noncompetes on their workers in January. Read the full story. Physicians continue to call for a ban on noncompetes in this article from KHN.

---

National Academy for State Health Policy (NASHP) Model Prohibiting Anticompetitive Contract Terms – Application to Employer Plans

NASHP's model legislation prohibiting anticompetitive contract terms prevents health care providers, insurers, and plan administrators from demanding, soliciting, or agreeing to any health care contract that contains anticompetitive terms. Prohibiting anticompetitive contract terms can help level the playing field for negotiations between insurers and large health systems, allowing insurers to negotiate lower in-network prices and design networks with the highest-quality, lowest-cost providers. Read the full article.

---

2023 Indiana Legislative Health Policy Media Coverage

To keep up with current healthcare legislation in Indiana, we maintain a weekly slide deck. Enjoy!
In the News

EFI in the News

…..find more articles in the Media Coverage section of the Forum website.

Employers & Insurers:

---

Hospitals

---

Pharmacy

---

Physicians

---

Other Healthcare News
---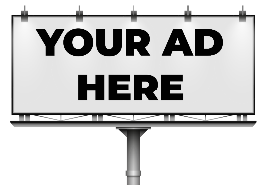 Advertising Opportunity
Is your organization looking for ways to reach like-minded professionals? Consider advertising in an upcoming issue of The Employers' Voice! Inquire at sara@employersforumindiana.org.
Do you have a suggestion or contribution for our next newsletter? Contact us.