Forum Friends, I hope you are having a great start to 2023! We are excited to continue working alongside our members this year.
In this newsletter we share: how to enroll in RAND 5.0, Forum news, Rebuilding Access to Mental Health Providers discussion, state legislative policy updates, and articles I thought you may find of interest.
Best,
Gloria Sachdev
President and CEO, Employers' Forum of Indiana
Welcome to our newest member: Sacred Roots Birth & Wellness Center
Sacred Roots provides personalized woman and family-centered care to a large and diverse clientele in central Indiana. Learn more about SRM.
Enroll in RAND 5.0

Enroll Now: 5th RAND Hospital Price Transparency Study

If you participated in a prior year's study or are a new employer, health plan, business coalition, all-payer-claims database, or organization that has employer hospital claims, please enroll by following the link below. We have master data use agreements with Anthem, UnitedHealthcare, and other plans to streamline employer data transfer to RAND. All employers need to do is send a specific brief email to their TPA. It is that easy!
Inside the Forum

Jan. 26 Forum All-Stakeholder Meeting Recap

EFI held a virtual All-Stakeholder meeting where we heard from Christin Royer who shared national employer survey results, Chris Deacon regarding Employer Fiduciary Responsibility and Kim Sonerholm, Eric Bachle, and Joanna Bentley regarding UnitedHealth Consumer Centric Solutions.

Watch a recording of Chris Deacon's presentation or download her presentation slides & download the employer survey presentation.

Mark Your Calendar – 2023 Forum Meeting Schedule

Mark your calendar for these upcoming All-Stakeholder meetings! Details including agenda items will be distributed prior to each meeting.

April 12, 2023, at Noon (EST) | Indiana Landmarks Center
August 24, 2023 | Time & location TBD
November 2, 2023 | Time & location TBD

---

Employers' Forum of Indiana Membership—Join or Renew for 2023

Existing Forum member? Invoices for 2023 Forum membership were sent out in November. If you did not receive an invoice or have any questions, please email Sara Otte at sara@employersforumindiana.org.

Know someone who may be interested in becoming a new member? The Forum welcomes organizations who are eager to actively engage and collaborate. We offer three levels of membership in the Forum: Employer Membership for companies who employ Hoosiers, Stakeholder Membership for local healthcare players, and Affiliate Membership for interested parties without a primary healthcare stake in Indiana. Learn how to join and about benefits of Forum membership!

---

Forum Members Taking Action

How FWCS got unsustainable health care costs into shape
Hear how Charles Cammack, COO of Fort Wayne Community School Corp, utilized employee wellness, plan design, and data monitoring strategies to create savings and a healthier employee population. Read the full article on Wane.com.

How Candace Shaffer helps employees stay healthy
Candace Shaffer has expanded Purdue's incentive program to a comprehensive wellness program that is increasing engagement, making employees healthier, and saving them money. Read the full article on American Healthcare Leader.

---

Sage Transparency compares price, quality, and cost data for hospitals and ASCs across the US. We are excited to share that since Sage Transparency's launch in May 2022, there have been over 22,000 user sessions.

Updated January 30th to include:

Critical Access Hospital Distinction
Over 2,000 Ambulatory Surgery Center RAND 4.0 Price Data
Updated Turquoise Health Price Data

Hear how others are using Sage:
Addressing Mental Health

Rebuilding Access to Mental Health Providers (RAMP) Discussion

At our November 3, 2022, meeting, Dr. Leslie Hulvershorn discussed the RAMP Initiative, which recommends that employers utilize medical residents to improve access to mental health care for their employees. View the presentation slides.

If you would like to learn more, EFI is meeting with Dr. Hulvershorn to discuss this opportunity in further detail. If interested, please contact Sara Otte at sara@employersforumindiana.org.

---

Opinion: Let's Address Indiana's Growing Mental Health Crisis

Indiana is in the midst of a mental health crisis. The impact of untreated mental illness on Indiana, present and future, cannot be overstated. And, yet, we do not have the mental health infrastructure to provide care to thousands who need it. Read the full article in the IBJ.

---

Opinion: The Failed Promise of Online Mental Health Treatment

Remote treatment of mental health problems surged during the pandemic, as in-person treatment became difficult, while pandemic-driven isolation increased anxiety and depression. Digital mental health companies plunged in, promising to provide millions with access to high- quality care by video, phone, and messaging. Many of the businesses, however, put a premium on growth and not the quality of care. Read the full article in the Wall Street Journal.
State Legislative Policy Updates

Watch the Hospital and Insurer Public Forums

After advocacy from many organizations, including EFI, annual public forums became mandatory in 2021 following the enactment of SEA 325. If you were unable to watch these public forums live, you can watch recordings on-demand.

---

Al Hubbard: Cost containment in hospitals' hands

Al Hubbard calls on legislators and Indiana's governor to enact bold policy proposals which will help ensure quality hospital care at prices no higher than the national average for every Hoosier. Read the full article in the Journal Gazette.

---

Podcast: Relentless Health Value Ep390

What Legislators Need to Know About Hospital Prices with Gloria Sachdev, PharmD, and Chris Skisak, PhD

Hear Gloria Sachdev and Chris Skisak discuss Sage Transparency, the healthcare markets, and legislative ideas for making healthcare more affordable.

---

Indiana Legislative District Hospital Information

Check out this great resource from Hoosiers for Affordable Healthcare. They provide a one-page summary for each state house district that includes a list of hospitals, high-level price, and quality ratings, and how they compare to national benchmarks. Download the Indiana Legislative District Hospital Information document.
In the News

EFI in the News

…..find more articles in the Media Coverage section of the Forum website.

Employers & Insurers:

---

Hospitals

---

Pharmacy

---

Providers

---

Other Healthcare News
---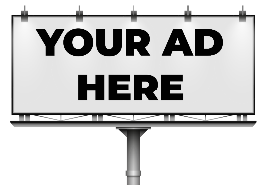 Advertising Opportunity
Is your organization looking for ways to reach like-minded professionals? Consider advertising in an upcoming issue of The Employers' Voice! Inquire at sara@employersforumindiana.org.
Do you have a suggestion or contribution for our next newsletter? Contact us.